Edmonton Day 2
Yesterday it was time to check out the U of A North Campus. Built just after 1900, many of the original buildings have since been rebuilt, but a few original ones remain.
This is a 25-year old temporary wall, originally intended to be part of a new structure that never received funding. So, it got turned into a mural instead. I am ok with this!
I met up with Hardave for lunch, and we ate at a little Italian cafe, Leva, just outside of campus and had some really good gourmet thin crust pizza.
A stairwell inside the HUB, a student-housing/mall area: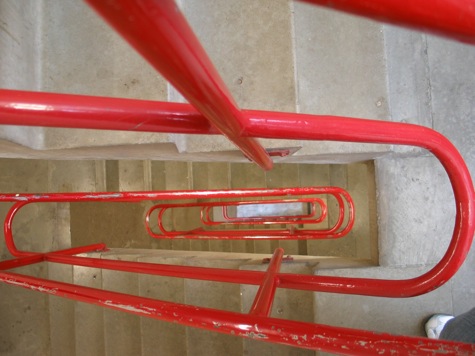 Inside the atrium of the Rutherford Library:
By sheer coincidence I ended up at the corner of the campus devoted to Engineering & the sciences:
Just a little North of North Campus a walkway down the hillside & through the woods leads to the very Emily Murphy Park that runs parallel to the North Saskatchewan River.
The park led me to this fine bridge, with no name that I can discern besides "Groat Road NW".
The rest of the day was spent on a driving tour of South East Edmonton, where I got caught in construction and was generally unglamorous. Mavis and I got Vietnamese for dinner though, which was great!