Honestly, it didn't look that bad
Well, it would seem that open door picture in my last entry was more appropriate than I thought. Pretty much as soon as I walked into my hotel room, I got a call from Cam, who — via magic — figured out I left my apartment door unlocked when I caught the plane this morning. Haha! Thanks Cam (and well, everyone who was involved — Kai, Jeff, my neighbours) for helping sort that out.
The flights went well, no problems of any kind to report. My rental is a 2005 Toyota Camry. For a sedan, it's decent looking. Notes on it so far: well, it's kind of the opposite of the Mustang. In a nutshell: brilliant dash; so-so stereo. 🙂 It's a deathly quiet ride — the blinker doesn't even make a sound — which makes the handling (which seems somewhat loose) kind of scary. The brakes also seem a little bit hesitant, but maybe that's just because I'm not hearing the engine growl as I decelerate, like I'm used to with the Altima. The headlights are beautiful. I had to double-check I didn't have my brights on.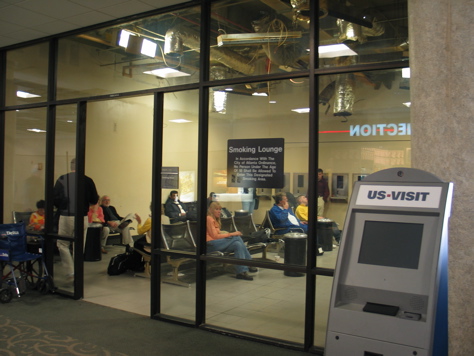 Smoking cages at the Atlanta airport.


Arrival at the Augusta regional airport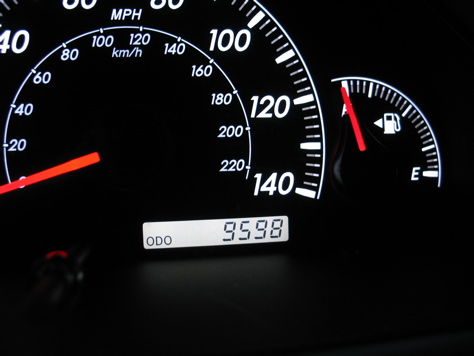 Dash detail