Wow, what a weekend it's been. Friday, I helped Patricia look for a car; we started at 8am and finished by 6pm. It was an exhausting process. She's detailed it out here (link poorly translated from Portuguese thanks to Google).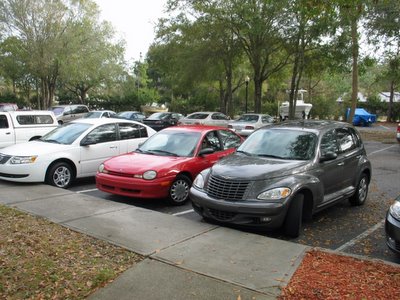 The red one is hers. As a means to relax we were going to hit the beach Saturday morning, but on the way there, I realized the Famer's Market was going on downtown, so we decided to check that out instead: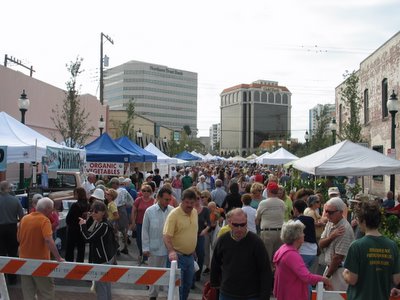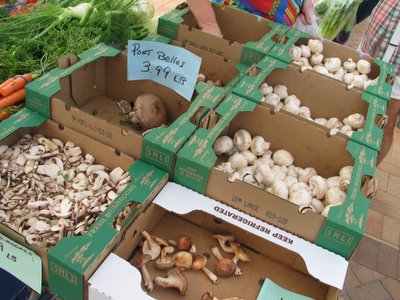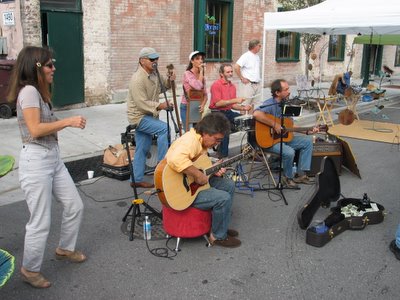 That was a lot of fun; it's neat to get out and see what the community is part of. While I was there I took a pamplet from the Sierra Club — they go on hikes around the area, which I think would be fun to take part in.
After the Farmer's Market, we stopped by Whole Foods and had a chance to take refuge from the sun, which was out in full force. Shortly after arriving back home at 1pm, Nkosi called; he was in town from St. Pete for a party in Sarasota that night and was curious if I'd be up for coming with him. Unfortunately I had a party in St. Pete to go to! Don't think our timing could have been any worse, but we made the best of it and watched Koyaanisqatsi (similar to, but predating Baraka, if you've seen that: a visual narrative on the earth) before heading our separate ways.
Finally — that party I went to in St. Pete? It was Eric and Sonia's housewarming. So much fun. I am really torn about living here in Sarasota. It's close to work, but there are so many more people I can identify with (read: young people) in St. Pete. But is it worth replacing my 8 minute commute with a 50 minute one? I'm not so sure.