Well how's everyone doing? Sorry it took so long for the update, I just finished a 12.5hr day at work. Nothing stressful, but definitely time-consuming.
Camping was excellent! The highlight of the trip for me had to be running 500 yards or so for the tent when a rainstorm came out of nowhere, and then playing Uno with Hugo, Ines, Patricia, Melissa and Cam while the rain pelted down outside. Of course we ate like kings too, thanks to Melissa's skill with a knife and some aluminum foil. My favorite dish was the steak-spice-baked potatoes, but the smores, hotdogs and corn on the cob were all great too. Mmm. Cam has a little writeup on the weekend too.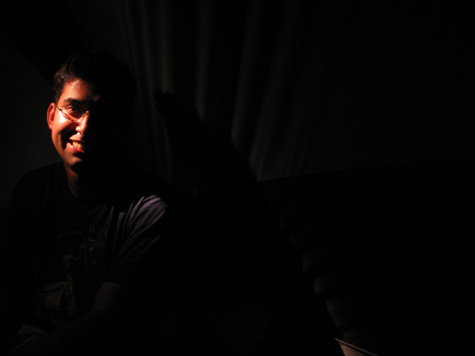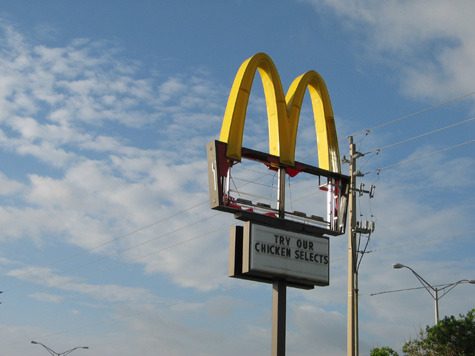 Sunday Hugo, Patricia, Ines and I went to the Kennedy Space Center. It was my second time there, and Hugo's fourth, but the first for both of the girls. It was pretty much the same as when I went the first time — got to visit a launch observation tower, view a simulated launch of one of the Apollo rockets in the actual control room which was used, wander around underneath the Saturn V rocket while eating lunch (you really don't know how big a rocket is until you see it in person; it's a massive 363 feet!), watched simulated moon landing and takeoff, watched a 3D 45-minute long Imax film about the Space Station, wandered around the "Rocket Garden" (where recovered boosters and the like from more than half a dozen rockets sit), and walked on board a replica of an orbiter (Space Shuttle) where we saw the Canada Arm! All very nifty stuff the second time around, and Patricia and Ines loved it too. Update, 7:24am Wed: One interesting bit of news I intended to mention is that they intend to do their next launch in the May-July timeframe, so they're scrambling to make sure everything is ready. When they announce the final date, I'm planning a trip to back to watch.


On the music front, there's a couple of releases which came out today which have me intrigued. #1 is Rammstein's new CD Reise, Reise (from which I heard the single Amerika while in San Diego and was pretty impressed), and #2, UNKLE's new CD Never, Never, Land, which contains the original versions of two of the tracks off Sasha's Involver, In a State being one of them and What Are You To Me? being the other. Eye for an Eye also enjoyed a fairly big moment in the limelight too. Woo, I love new music! Just have to see how the prices at the iTunes Music Store (US$9.99) compare to the actual CD prices. I'm leaning towards the CDs anyways, since then I'd be able to play the albums in my car.
Anyhow, Dad just gave me a recipe for pancakes over iChat, so I'm going to try it out now for a late dinner. 🙂