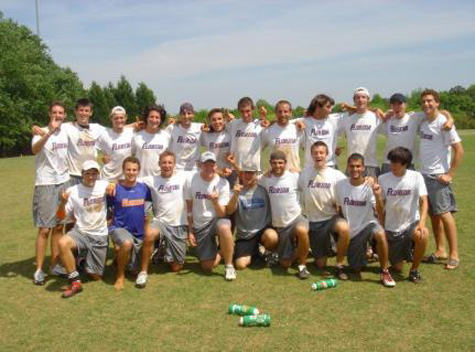 The University of Florida Ultimate Club Team (UFUCT) won the open (men's) college championship yesterday in Columbus, Ohio, in their first year qualifying since 1989. An excerpt from the writeup:
Never before in the College Championships have two such dominant teams faced off for the title, with Florida and Wisconsin coming in with a combined record of 96 wins and 3 losses (2 of which were due to playing each other).
Here's a few writeups that chronicle the action leading up to the win:
Update
: Here's something cool I forgot to mention: I played with UFUCT's co-captain,
Tim Gehret
, alllllll the way back in 2002. We were on the
same team
at a hat tournament, Fallout. In fact, it's one of the first entries on this blog to have a photo, pre-dating the purchase of my digital camera. Neat!