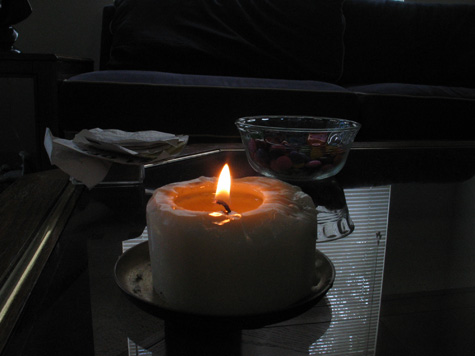 In Canada you probably know it as Buy Nothing Day. Here in the US, November 25th is known as Black Friday — so called, because it's the day retailers supposedly start making money and getting "back into the black". The day is typically associated with long lines and people getting trampled and/or killed at Walmart. About the closest thing in Canada is Boxing Day, but it really doesn't compare. Thanksgiving is celebrated the day before Black Friday in the States (in Canada, Thanksgiving is the second Monday of October). Would you believe there were people — here in Sarasota — waiting in line at Best Buy at 6 pm on Thanksgiving?
Sure, I guess it could be kind of thrilling to be part of something so… crazy. I get that.
What I don't understand is how news organizations like my favorite local TV station, SNN6, can get off reporting that "Cyber Monday" — purportedly where shoppers "Get online the Monday following Black Friday and buy" — is actually a phenomenon. You just know it had to be made up — when was the last time you heard anyone describe the internet as cyberspace? About… 1997 or so? And since when did anyone ever feel pressured to MAKE IT TO THE CYBERSTORE? *insert Napolean Dynamite quote here*
Anyway, at least one publication blew the proverbial BS horn. Thanks Robert D. Hof and BusinessWeek Online, for calling it like it is.