I had a great time this weekend thanks in large part to the good organizational skills of my friend Eric G. He was heading up to Orlando on Friday for a business trip; the following day was the Hurricane Hat tournament. He figured, why not invite some people to the hat tournament, and go to Halloween Horror Nights the night before?
Sounded like a great idea to me, and to Carolina too. We carpooled up to Orlando and met Eric there; went for dinner and hit Universal Studios. It was surreal at first; they were pumping out fog into the street in broad daylight — that was spooky enough by itself. But by the time darkness hit, things got into full tilt. We went to several great haunted houses, which were great. We didn't manage to make it to Friday the 13th haunted house by the 2am close time — which we were saving for last — but that's okay. The ones we did make it to were great. There were staff in costume running about spooking people out with taps on the shoulder, "boo!" or whathaveyou. If you're wondering how that's supposed to work, well, they've got a no-costume policy for all visitors. At one of the haunted houses, some of the staffers zombies had working chainsaws, except without the chains. Believe me, when it's dark and you hear a chainsaw going and can smell the gas, and can see it being waved towards you, you don't spend too long figuring out if there's something spinning on the end.
Got to go on the Mummy ride twice, which was awesome. The only way we managed this is that when we first got there, they had technical difficulties, so we went to another haunted house and came back later… to them just opening! No line at all. Awesome ride. Liked it so much we immediately ran through the gift shop and back to the entrance, where we ran through the maze-like waiting area and almost made it all the way through line-free. We had to wait about 15 minutes. Not bad, but I'm sure glad we did it early in the night, because there's no way we would have made it through later on.
So yeah, Halloween Horror Nights was fun. We caught the shuttle back to the hotel and caught a couple winks and then it was off to the hat tournament.
Arriving shortly after 9am, we all ended up on the same team — Yellow, aka "Goldenrod(s)" — which was unexpected and fun. There were 8 teams total, and two divisions. Though we didn't end up winning any of our games, we played hard and I did meet a lot of really cool people, a number of which I'll be adding on Facebook shortly.
Speaking of which, if you'd like to add me on Facebook, you can do so by searching for my first and last name, and my profile should come right up. From there, just click "Add to Friends" and you should be good to go.
On to the pics!


Main entrance to "downtown" area; no admission required to get in here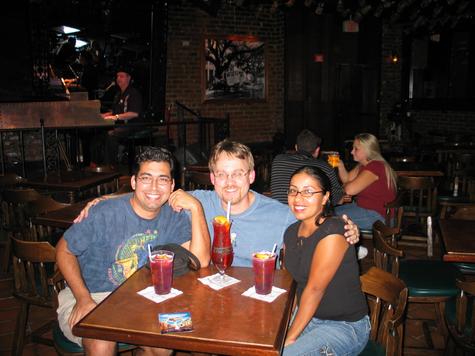 Sitting in Patrick O'Brien's having hurricanes


We tipped him and he played us a few tunes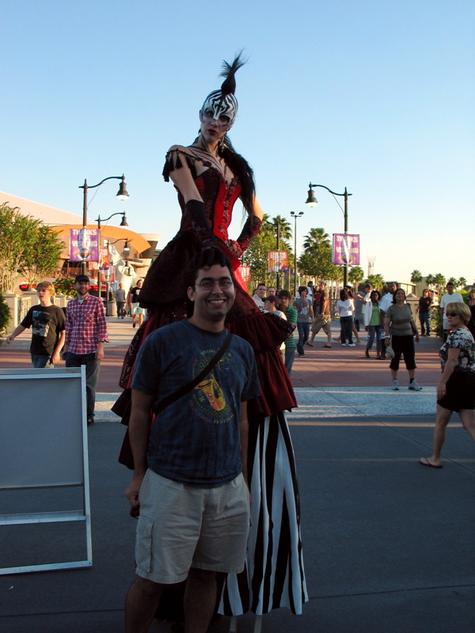 She was after my head


Entering Halloween Horror Nights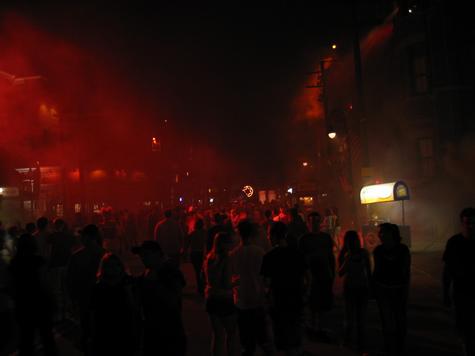 The streets were really done up well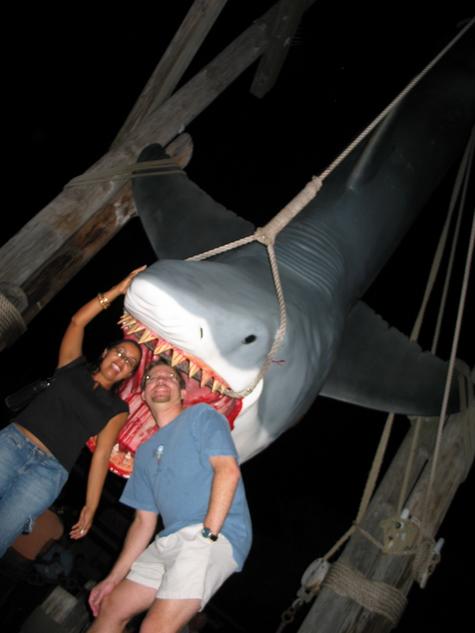 Du nuh du nuh du nuh


This haunted house was the best we went to all night… talk about totally tripped out


Jack the ringmaster and his assistant Chance at the Carnival of Carnage

Video from the Carnival of Carnage


Mel's Diner looking a little different tonight

—
Making a backhand pass
Breaking for the endzone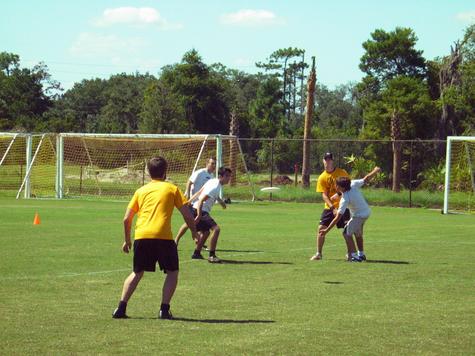 Getting a pass to Sam through a hole in the cup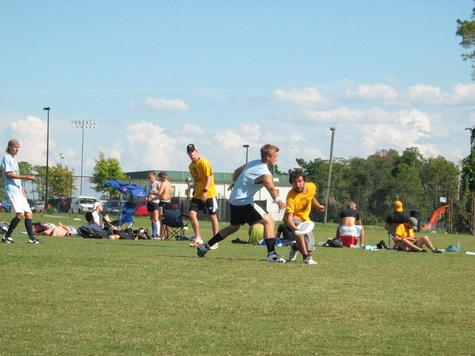 Dave going down low for the throw
Team Goldenrod(s) after our 4th and final game of the day. Exhausted but happy.