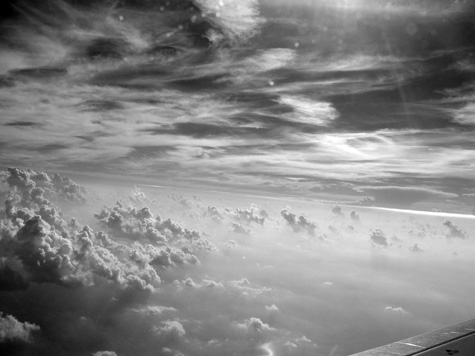 So the trip to Columbus went well — really, it's kind of a blur. I don't think I've ever travelled so far for such a short time. Hope those who wanted me there found it worthwhile, I'm not cheap! 🙂
Heee. In the irony department, last night I had my computer screen go black while I was in the middle of using it. Looking down, I saw I'd laid my foot to rest on the power switch of my UPS.
Finally I'd like to leave you with a song that just totally put me in a good mood, by a guy named Boris Dlugosch, a German house artist. It's called "Never Enough", and you can download it here.
Updated! Click that "MORE" link for a couple more shots from my window.