On Sunday, Jeff had Inês and I over to his mom's place to go horseback riding! Lots of fun. It had been about 12 years since I last got on a horse, so naturally I was a little scared when I first stepped up to Marty and Sally, but it only took a few minutes to get comfortable. They're very friendly horses and were a thrill to ride! Thanks again for inviting us, Jeff.
A few images from the day: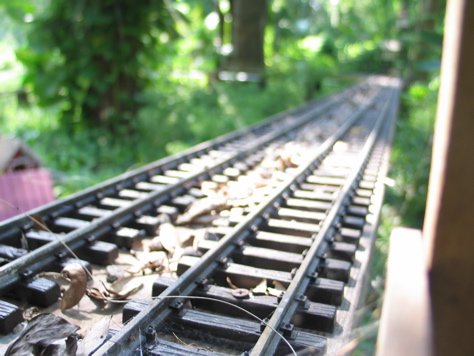 They had a train in the backyard! How cool is that? I was hoping to make this shot look like real tracks, but unfortunately I missed a few leaves.
Click that "MORE" link for horses!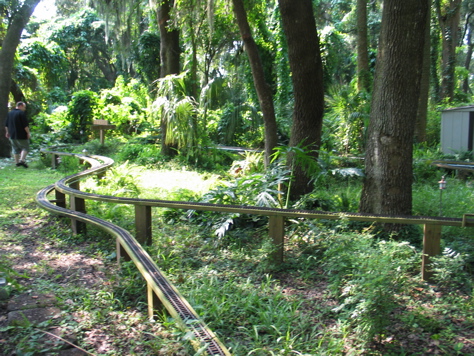 The tracks were quite impressive.


Oh, what I'd do for a swing like this. Brings back childhood memories.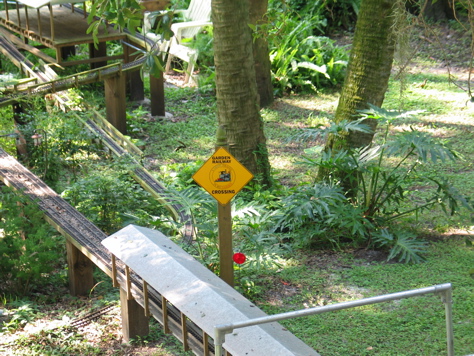 The sign says "Garden Railway Crossing", and in finer print, inside the circle, "I Grow Trains In My Garden". Hee!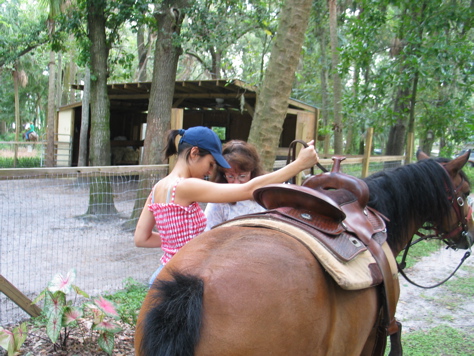 Get a grip…


Up we go!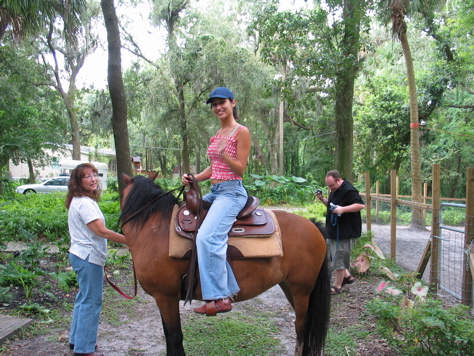 Mission: accomplished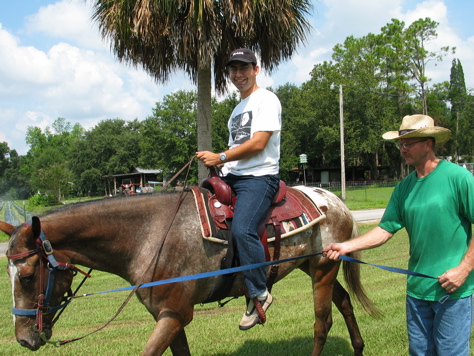 For me, we'll just cut to the chase. 🙂 I should point out that at this point Jeff was the photographer for both Inês and I.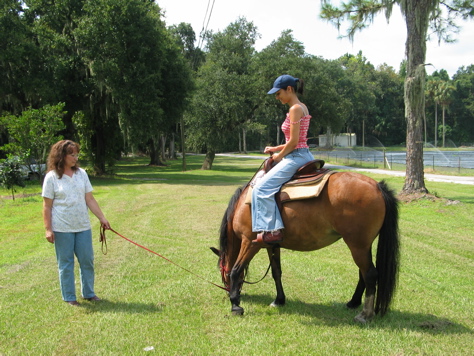 Munching on some food.


Shifting into drive.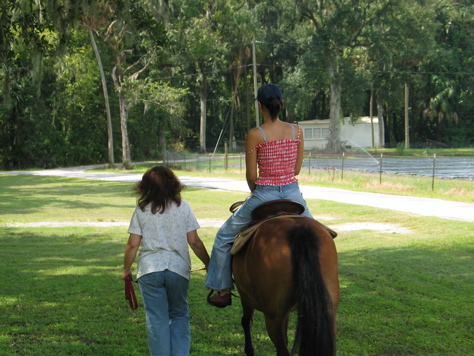 Inês doesn't like this shot, but I'm not sure why. I think it's great.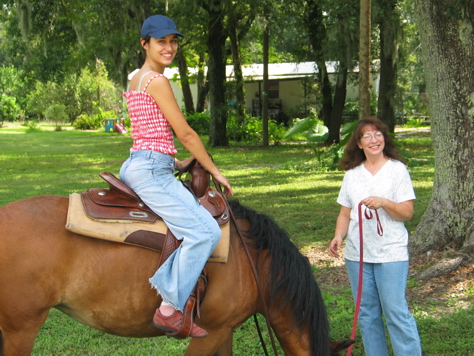 Stopping to eat a bit more. It was pretty hot out, so we stopped under the tree to give everyone some shade.
After we returned the horses to their stable, we had a blast messing around with remote controlled cars (one was electric, and the other was bigger and gas-powered). Unfortunately our playtime was cut short because the summer weather decided it was time to dump bucket-sized drops of rain on us.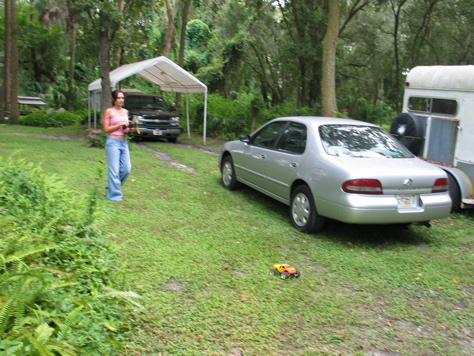 Inês tried, repeatedly, to drive the car into my ankle. Luckily for me, she can't drive.


We fed this thing a nickel, and, uh… Long story short, we turned Inês into a cowgirl and had already put the horses away for the afternoon. Hee!