HPSN — the tradeshow that my company puts on — was a huge success this year. Attendance was up, and we introduced a new product, METI Vision, that's pretty exciting for us. In essence it's a video recording system that can not only be played back anywhere there's a web browser, but if desired, can also tie into the physiology of patients being simulated, offering the user the ability see, for instance, a graph of heart rate trends over the past hour, right beside the video of the simulation lab. In this way, should the patient's heart rate drop anywhere, you can skip right to that point by clicking on the trend graph of the heart rate, and it will take you right to that point in the video, where you can observe what the students were up to at the time. Very handy for instructors, and because of this, its internet savvy and aggressive pricing, I expect it will do very well in the market place.
Check out a video wrap up of the conference here.
And with that, here's a few pics!


The product showcase hall


METI Vision


Not the recommended way to intubate a pediatric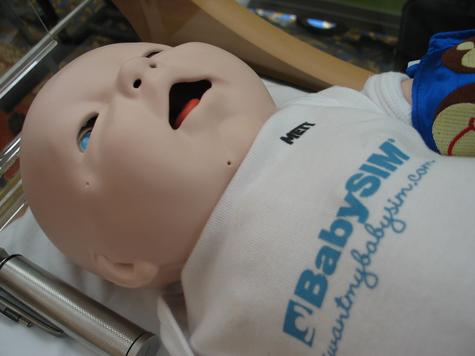 Baby Ryan


Alfredo and I


Another shot of the product showcase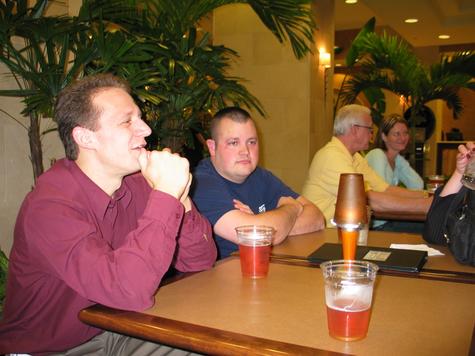 Relaxing after a long day


In front of the tram that goes from the conference hotel to Ybor City. Yes, we knew the tram was about to hit us, haha. Actually this photo was taken by the tram operator. L to R: Jeff, me, Charlotte, Mark, Rebecca, Alfredo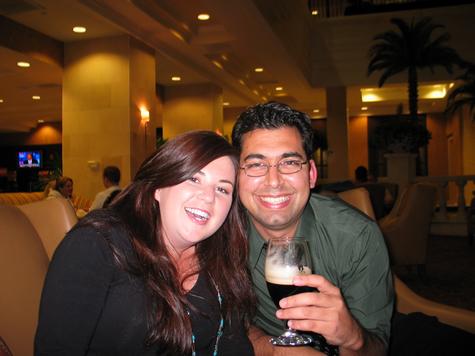 Kim!