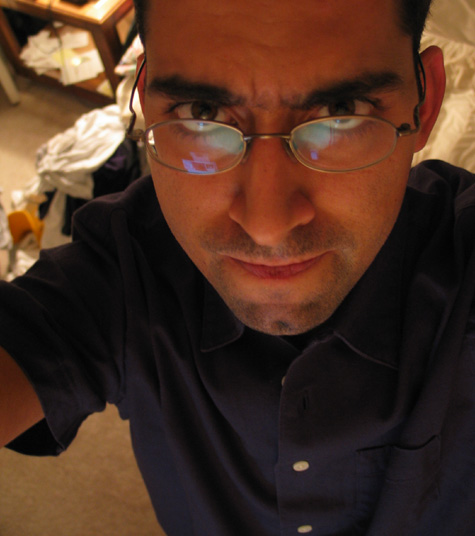 So pickup was a blast tonight. Didn't end up laying out, but I did manage a couple of nice point-scoring hucks. I'm very pleased with one particular moment tonight — I read the disc better than my opponent, waiting a fraction of a second longer to jump. And while he jumped and whiffed at nothing, I made the grab and scored a point. Woohoo!
The highlight of the night, though, had to be Cam getting flattened by Molly. Both players went up for the disc, and their hands collided in what looked like an over-extended high-five. Molly slowed down to a stop — on her feet. Cam (somehow) ended up on his butt. Molly helped Cam up off the ground. Both parties were unscathed, thankfully.
Heh heh. Ah well. It was pretty wet out tonight, that probably had something to do with it. Next pickup game is this Sunday at GT Bray Park (20 miles away). I'm looking forward to it.
By the way, thank you all for the car advice a couple of entries ago. I think I may have done some serious damage to my tires by having them under-inflated. I plan to buy a pressure gauge so I can keep better track.
Tonight's photo is to make up for the somewhat less than fantastic photo in my last entry. Hope you like! I call it "33-o'clock shadow".