So. Indeed, Busch Gardens was packed. We did a bunch of coasters — heading to the almighty Sheikra first, and then around the park to the rest. This time I had the good sense to skip the Gwazi, which has rattled my brain pretty much every time I've taken it.
Be sure to check out Mavis' posts about the trip 🙂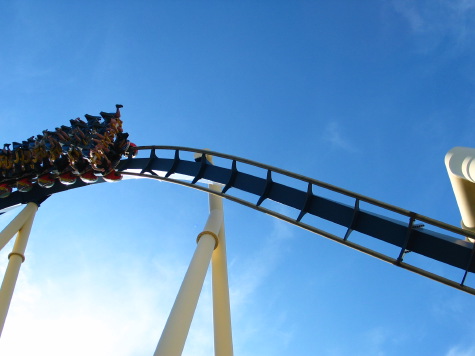 We of course stopped by the Zambia Smokehouse for lunch. For dinner, well, let's just say you'd do yourself a favor to avoid the Crown Colony Restaurant. Not only did they treat the customers in front of us poorly, refusing to seat them because two or three of their 10-person party would be arriving later, but also: (a) with four people at the front counter, took seating reservations for two kids who walked right up to the front of the line, stepping in front of Mavis and I, and another pair behind us, after Mavis yelled "excuse me, we were here first", loudly, twice, and then failed to acknowledge any sort of mistake when we did reach the counter. (b) took ten minutes to take our drink order.
I should point out that our food was good. I should also point out that at NO point was the restaurant full, and that the waiters/waitresses were also responsible for bussing tables.
Tipping 10% and deciding it was worthwhile explain why, we asked to speak to the manager as we were leaving. The manager, a woman we had not seen anywhere on the floor, appeared. Mavis explained the situation to her… or at least part of it. Before we could finish, she cut Mavis off and said: "You have no idea how busy our restaurant is", to which Mavis replied, "I've worked at plenty of restaurants; I've never seen anything like this." Manager: "We're running around like chickens with our heads cut off around here." Mavis: "Well, if that's what happening, there's clearly something wrong." Manager: "You've never worked at a restaurant like this." Mavis: "No kidding." Manager: "Exactly what is it you want me to do for you?" Mavis: "Nothing. We just wanted to make sure you knew." Manager: repeats something how busy it is. Mavis: "Well, we'd just like you to know that we won't be returning." Manager: "Fine."
So yeah. Don't go to the Crown Colony Restaurant for dinner. Otherwise our experience at Busch Gardens was great! We capped the night by a dip in the hottub.
Tuesday night was July 4th, so Cam, Melissa, Joe, Mavis and I headed downtown and caught the show at the Bayfront after stopping by *$ for a hot beverage. Shortly thereafter it started to pour, so we took shelter under a nearby tree and after were able to return to our spot before the show started proper. This time around I brought my tripod with me, and a little extra knowledge about shutter speeds, aperture sizes and iso levels. Yay!


I think they turned out alright, what do you think? We capped the night at Applebees.


Wednesday morning we got up lazily and headed out to Orlando around 11am. We arrived at the Crowne Plaza Universal by 2:40; but it wasn't until 4:15 that our room was ready (we were promised it by 3). We got our room upgraded, which was pretty nice!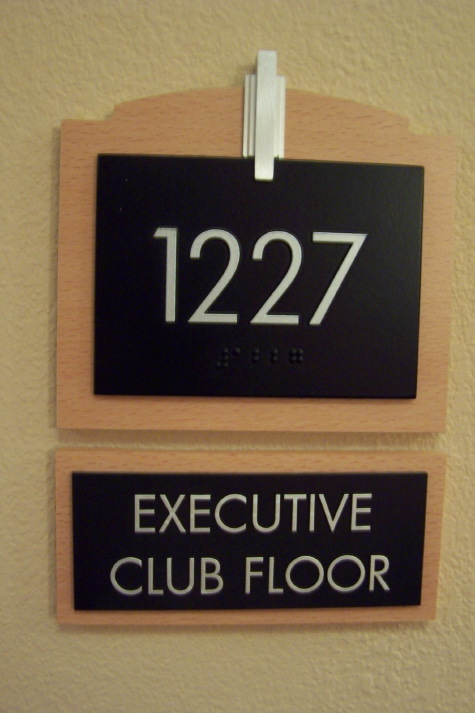 They even had a "sleep package" which included a special CD with soothing sounds (though I never popped it in the CD player alarm clock included with the room). We stopped by a sushi place on International Drive for dinner. Wish I could remember what it was called — they had excellent rolls, very fresh.


Remember how I said there was probably some fine print I was missing? Well, here's why it was so cheap: the catch was that we had to sit through a 90 minute timeshare sales pitch the next morning. We had a helluva time finding the sales office of the Sheraton Vistana properties. We spent a good 30 minutes wandering around the parking lot, clubhouse and various buildings before one of the maintenance staff radioed in for a shuttle to come retrieve us. Funnily enough we found the correct parking straight away. The sales pitch itself was grueling; we were in a room with about 50 other couples/individuals doing the same thing. At one point we all watched a video about Sheraton was a globally recognized name; after it ended there was sparse clapping, I'm pretty sure which all came from the sales people. You could just smell their desire to move units. It was like we were meat in a shark tank.
But we got through our ninety minutes, and the nice woman at the "Gifting Center" gave us a piece of paper we handed to the hotel, which got us our discounted price on the room.
That day, we headed to Epcot, which was thrilling in a grown up kinda way: in addition to a bunch of rides, they had pavilions for eleven countries, staffed by members of those countries, which really helps add to the realism of the place. The countries that are part of the World Showcase are: Canada, UK, France, Morocco, Japan, United States, Italy, Germany, China, Norway and Mexico. They were great! We ate lunch in China and had dinner in Morocco 🙂 Of course we hit Canada up. They had a cool 360 degree video for both China and Canada; only the Chinese one was much newer than the Canadian one, which looked like it was produced in 1982. Yo, Government of Canada! Time to send Disney an update. I half expected to hear the old Hockey Night In Canada theme song to make a cameo (you know, the one with the horns and woodblock tinks). But fun nonetheless. Outside the pavilion they have a miniature tribute to Butchart Gardens, which I thought was a cool tribute to Victoria. They don't stand up to the real thing but it'd be pretty hard. We closed off the night surviving yet another downpour and watching some pretty impressive fireworks set to music. Neato.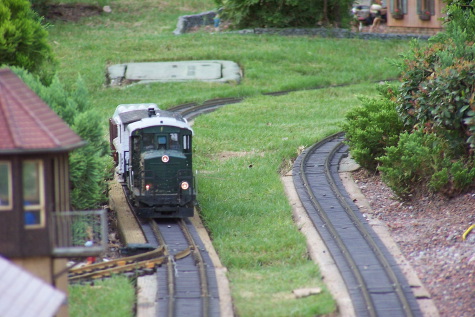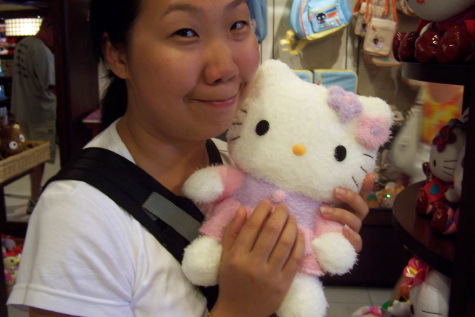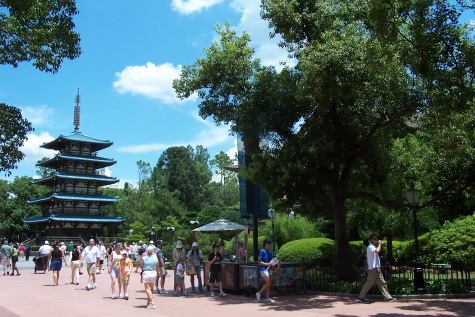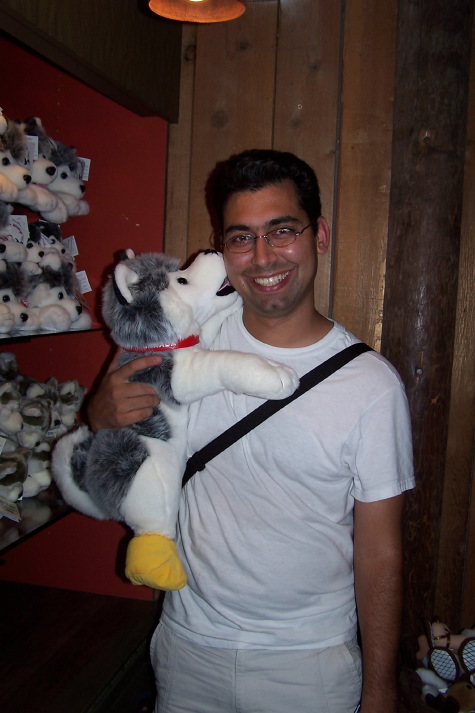 Friday we hit Universal Studios: Islands of Adventure. My three favorite rides were — and there aren't really any surprises here — the synchronous coaster "Dueling Dragons", coaster The Hulk, and Spiderman (one of those "4D" rides), in that order. It was another rainy day, so although the lines were long and the rides were stopped for a good chunk of the morning and early afternoon, by the early evening the park attendance was thinning and we were able to get on almost all rides with just a 5-10 minute wait! So, if it ever rains on you while you're at a theme park in Florida, if you can, just wait it out!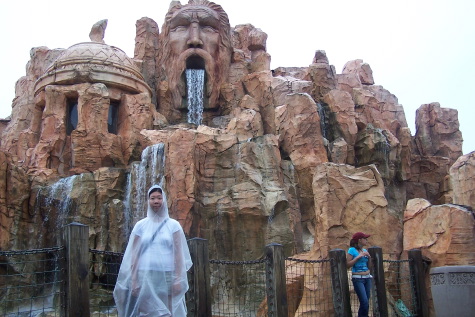 Saturday, we hit Science World Orlando. That was pretty neat; it's been years since I've been to a Science World aimed at adults — Science World in Toronto in 1998 I think — and that was a blast. They had exhibits on the natural Florida flora and fauna, including native species and an enlightening discussion on sinkholes. There were exhibits introducing kids to science through the principles of measurement, an introduction to the human body (at one point you actually walk through a six foot high esophagus), and a good exhibit on dinosaurs, where we saw an Albertosaurus. Hah.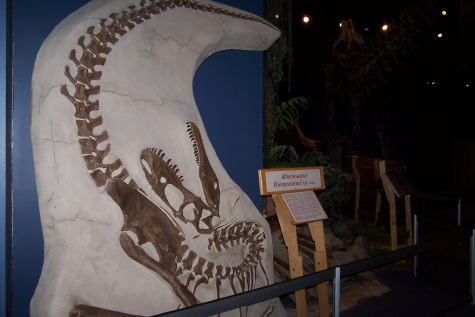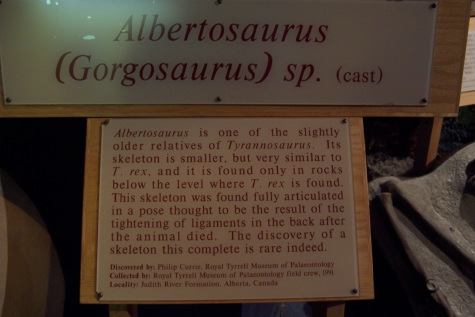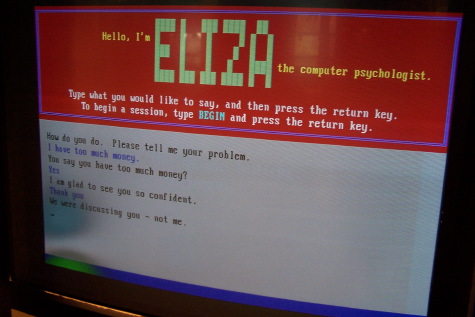 After browsing the Virgin Megastore in Downtown Disney where I picked up both John Digweed's new album "Transitions" and the new Pet Shop Boys album "Fundamental", we headed down the street to Planet Hollywood for dinner; unlike our experience at the Crown Colony Restaurant at Busch Gardens, the service was great AND they were much busier. My Garlic Shrimp was a bit too garlicky for my taste, but otherwise everything was great. Planet Hollywood is an exuberant tribute to everything American: neon, chrome, football, 50s memorabilia. There was even a yellow school bus suspended about 40 feet over us at an angle. Not sure why, but there you have it. The music, which was actually in the form of videos playing on a few dozen TVs of all sizes hanging at various angles, was a mix of contemporary pop/hip-hop, 80s, with a few Swing tracks for good measure. It was fun.


From there we made the 1.5 hour trip home, killed a bottle of wine and talked till 4 in the morning… Woke up at 10 the next day, split our amusement park booty and had lunch with Patricia at Atlanta Bread 🙂


It was a wonderful treat to have you down, Mavis. Hopefully I can return the favour one of these days 🙂