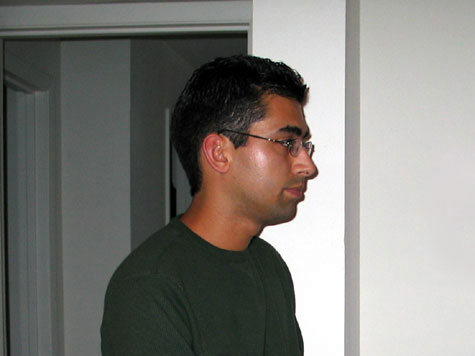 So my weekend went well! Not only did I relax, I bought new clothes (five new shirts, two new pairs of pants, woo!), got a hair cut and cleaned house. I gots me new air in my tires.
No, really. My tires have new air in them. My front-left was at 30 psi; all the rest were 25. (That explains at least some of the pull-to-the-right my car was exhibiting.) The tires have a maximum pressure rating of 44, so I brought 'em all up to 30. Car buffs: does that sound reasonable? Nothing blew up anyway. 🙂
Now I expected to feel the Altima handle a little differently after getting the extra air. What I didn't expect was that I would be noticably higher off the ground! Methinks I'll need to check the tire pressure more often. Note to self: also get the tires rotated. There's far more tread in the back tires than in the front. Heh. In store for tomorrow is hitting the Nissan dealership at lunch. I want to order in a couple of new sun visors. They're pretty poorly designed: one tiny little plastic clip breaks, and you're out $33.
Work went well today too — I'm making some progress at understanding the undocumented codebase I inherited from an employee who left the company before I got there. Yeah.
Tomorrow I meet with my manager to discuss which of the prioritized improvements we're going to include in our next software release. This will be tricky, since in many cases I have no idea how long a particular task will take. Ah well. We'll see. Since the release is scheduled to go out relatively soon (mid-November), I'll be aiming for the "low-hanging fruit" — that is, those tasks which are of large benefit our end-users and are easy to implement.
Anyway. Enough work. How was your Monday?