So I went on a weekend trip to New York City! Patrícia wanted to see it before she returned to Portugal, and I'm what you might call a Big Apple fan (big Apple fan too), so it just made sense that we hop on a plane.
Let me just say up front that it's really hard to see Manhattan in 3 days. But you probably could have figured that out on your own. We didn't get to see the Guggenheim or the American Museum of Natural History (both close around five on Saturday), but we saw pretty much everything else we wanted to: Chinatown, Little Italy, Times Square, Virgin Megastore, the Empire State Building, the Museum of Modern Art (MoMA), the giant glass-cube 5th Ave Apple Store (take a virtual tour), Central Park, Columbus Circle and the Statue of Liberty/Ellis Island. And of course NYC's fabulously decrepit (but handy) subway system.
I had a great time; next time I'd like to see an off-Broadway show, perhaps Kaiju Big Battel or some other similarly wacky/creative venture.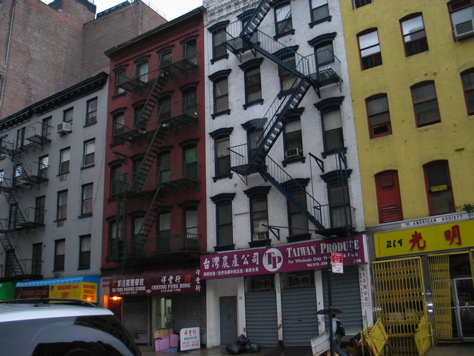 I've also posted a gallery with 70 more photos; please enjoy! Heck yes!
Up next: video clips.