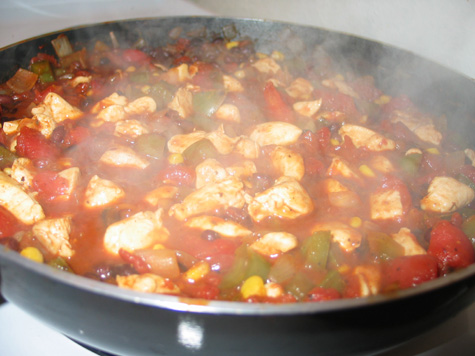 My lunch for the past two days. Oh, yeah, life is rough.
Went out to the Paddywagon last night with Cam, Kim, Jeff and Ron. We were there to witness the Canucks win in overtime to take a decisive lead in their series against the Minnesota (the 'nucks are now up 3 games to 1). Too soon to celebrate, though. I think we've seen something like this before.
Note to self: after a night out, always take a shower before bed. This morning I reeked of the cigarette smoke. God it was awful.
Got the oil changed in the Altima today. Went to Jiffy Lube.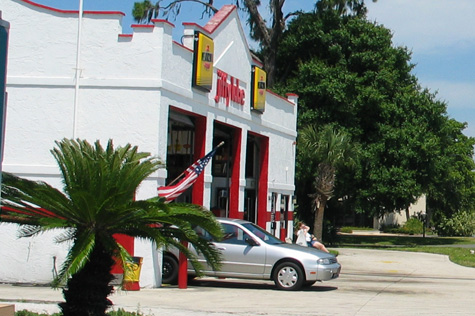 Been a long time in the coming — this is the first oil change the Altima has had since I became its owner in August. Bad, I know. On the other hand, in that time I've only driven it 4000 miles. So not so bad. Anyway, glad to have at least done it once now. Also learned where a few bits and pieces of are located under the hood.
Took Cam around computer desk shopping today. It is practically impossible to find cheap used furniture in Sarasota. Practically every used-furniture store we found was selling furniture that was previously located in some sort of mansion. $300 for 2×2′ wooden table? The majority of advice givers recommended we check out the big department stores, Walmart, Office Depot, Sam's Club. Bleh.
In just a moment I'll be off to pick up Cam and meet Jeff down at the Hollywood 20. It's X2 time! Have a vunderbar Saturday night!