Unfortunately both my batteries were dead before I even left my house; I decided to go to last night's extravaganza on a whim and hadn't been home to charge 'em. Still, they managed to provide me with enough juice to get a couple of shots in!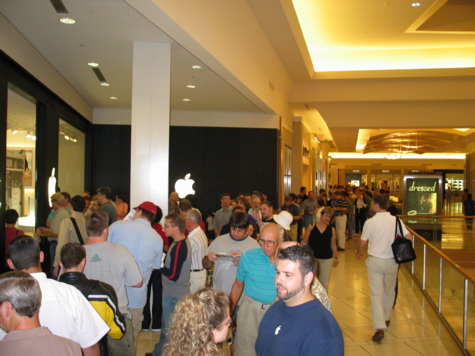 Around 8:30pm — the line extended around the corner and out of sight. That's the main entrance of the Apple Store on the left, and all those people are waiting patiently to get in. Mac Design gave out free copies of their magazine for customers to read while they waited to get in.


A view of the line from the store's entrance.


A new Mac user!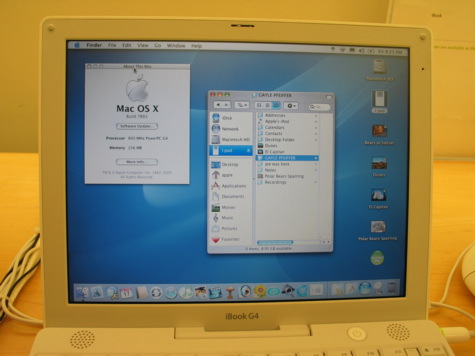 Inside the store. A (somewhat dark) shot of the iBook G4 which came out on Thursday. A little hard to see, but it's running Panther, and the info window says it's the 800 MHz model. Cool!


The lineups inside were long. Not cool!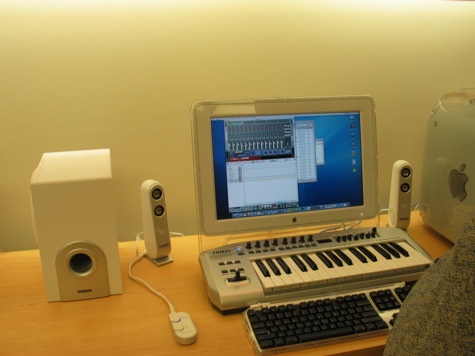 Definitely a nice setup! Dual 1.25 GHz PowerMac G4 running Panther and Reason 2.5.
Anyhow, had a great time browsing the store and chatting with fellow Mac-heads. I didn't purchase Panther, as I'd like to fiddle a bit with it through work first. On the other hand, I did purchase something, and let me tell you, something sounds incredible. Move over, Apple Pro Speakers!!