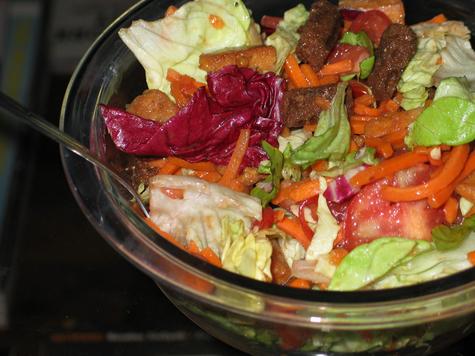 click for the bigness
Not fancy, but also, not a bowl of pasta. I am proud of this!
Had a great past week, went up to St Pete on Wed and played some Ultimate; here's a few videos from that:




Friday night, went for dinner with Louis/Tori/Joy/Ryan/Stephanie/Brian/Justitia, and we later played tennis on the clay courts over at Ryan's place.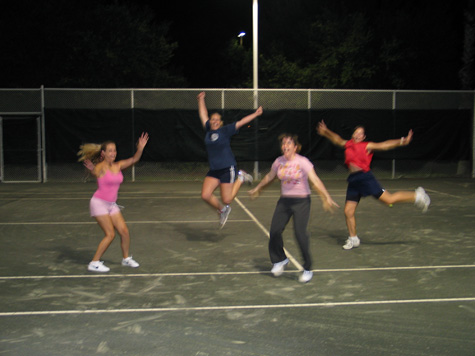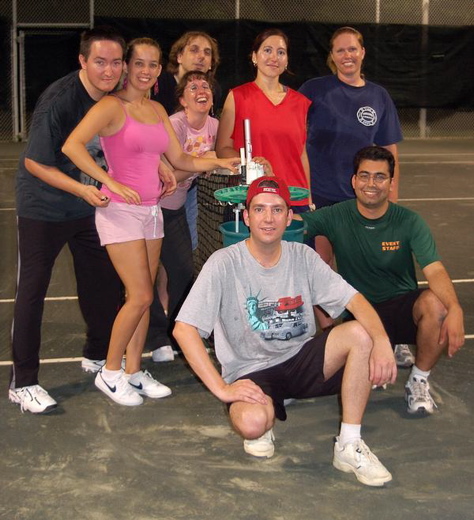 Photo by Louis
Following that, we ended up back at Ryan's, and played Star Wars Monopoly until the early hours of the morning. I thought it'd be boring but it actually ended up being a lot of fun.
Saturday I went ice skating at Ellenton with Cam/Melissa/Joe/Owen. Joe is making so much progress! He can now get up off the ice when he falls down, which is awesome. Even though he's not my kid I feel proud when people come by and ask how old he is. Comes down to natural talent and a lot of great teaching by Cam and Melissa, I think.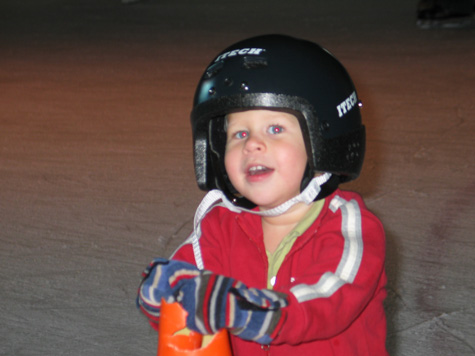 I also quasi-randomly bumped into Justitia there. "Quasi", because I knew she'd be instructing yoga at that time, but no idea where in the facility, and she's the one that spotted me, without knowing I'd be there. From the rink, I went directly to a round of disc golf with Ryan, Brian and Stephanie. Lots of fun there too. Here's a video of Ryan "driving" on the 10th(?) hole of North Water Tower Park.

Had a bit of rest at home and met up with Louis and Tori and headed down to Esca nightclub, where we met up with Tom and Jessica and Jessica (2) and Justitia and Nkosi… good times were had for sure; they had a prog house DJ in from Boston who was pretty fun, but I didn't catch his name.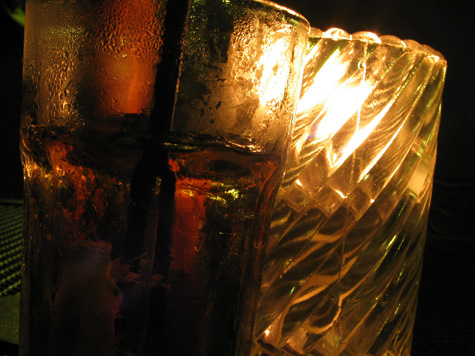 And of course, what would a night of clubbing be without a stop at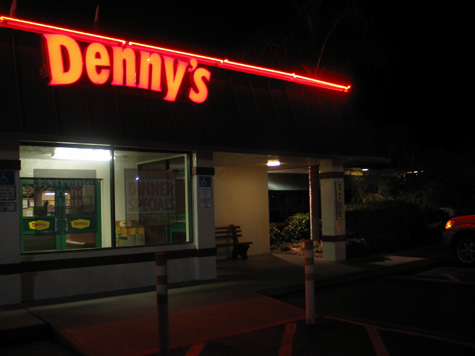 Sunday changed out yet another burnt out headlight on the Altima. I should say, the Altima's in rough shape at the moment; the check engine light is on and the spring on the driver-side visor is gone, too. Played 4-4 Ultimate that afternoon with Eric G, Cam, Bryce, Alec, and Jeremy, Chris and Paul. Tons of fun, though I don't think the plan of starting at 6pm instead of 5pm as a way of beating the heat came anywhere close to working. It was still pretty close to 90 degrees out. Eric, Chris, Cam and I stayed until past sunset tossing the disc around and just generally enjoying the outdoors.



Back to the grind this week, but going to try to make it up St Pete again this Saturday for this year's installment of the All Faiths Ultimate Hat Tournament. Good night!