So, the film festival ended yesterday. I think this year I went to more films than I ever have previously. I went to two more over the weekend: The Amateurs and The Hole Story.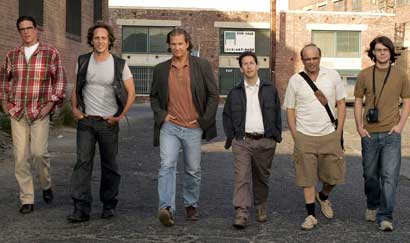 The Amateurs is a heartwarming story about a do-nothing in small town America who tries to make it good by making a porno. The whole town gets behind him. No, not like that gutterbrain. Yes, it's as ridiculous as it sounds, and a must-see. Stars Jeff Bridges. 8/10.
Despite its awkward title and the fact that it follows my review of The Amateurs, The Hole Story has nothing to do with porn. One day, in the middle of winter, a giant hole opens up in the middle of a Minnesota lake. No-one has any idea how it got there, but director Alex Karpovsky's semi-autobiographical epic goes on a quest to find out. Oh, and it's a got a great climax. Oh geez. 7.5/10.