So, right before I grabbed the latest storm track image, I was going to say it looks like predictions for TS Isaac's track are moving toward the Gulf. Not so fast; compare to the two images below, noting their timestamps.
Notice how it's veering back toward Florida.
FPL is putting on a strong face:
This image is floating around Facebook right now (credit: Stephen Rabow):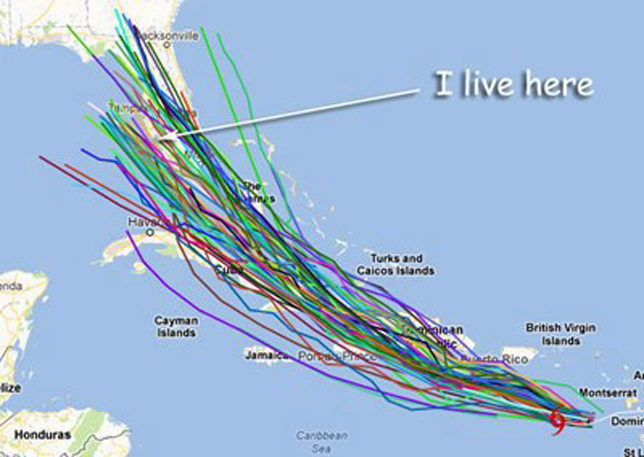 Now it's just a waiting game..