So what can I say? I had a most fantabulous weekend in Victoria. Started off by me going to sleep after staying awake all night in the Vancouver airport so I could catch the first ferry to Victoria on Friday.
After catching 4 hours of sleep, it was 2pm and time to head down to the CFUV studios to watch Davin guest DJ on Resonance. *grin* The set was excellent of course (my favorite track being the Luke Chable meets PQM mix of "PQM – You Are Sleeping").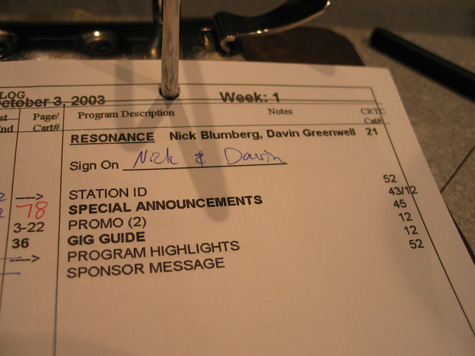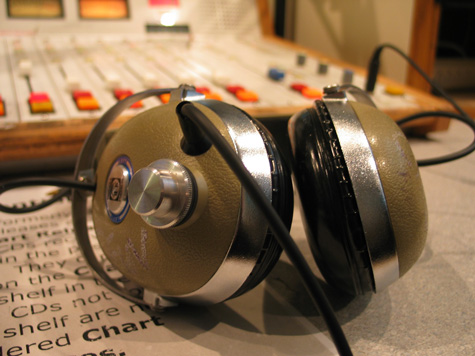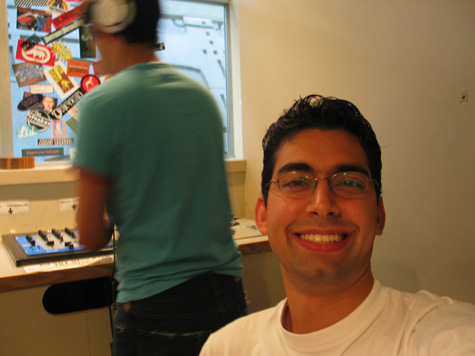 After that it was off to Davin's workplace — Coppermoon — something I intended to do last time I was in town but never got around to it.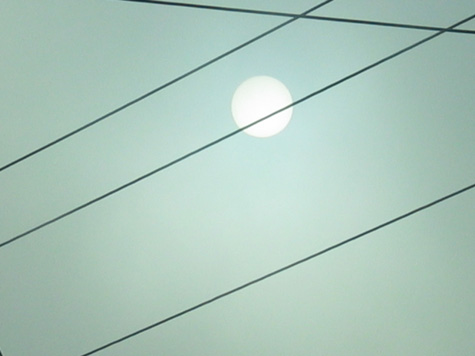 The fog was thick on the way there. That's the sun!
It was a sweet setup — Davin has a 17″ LCD iMac as his main workstation, and there were Macs and Mac software all over the place. Yeah! I also got to meet Jacob (Davin's manager) and Jonathan (Jacob's brother) — both very cool people.


Jacob at the wheel, Jonathan in shotgun
We invited them both over for dinner, and my, what a fantastic dinner it was! Mom made turkey/pop-overs (yorkshire puddings), along with cranberries and all the fixins!! MMmmmmmmm, yum. Dun get much betta!
After dinner I gave (friend, fellow weblogger and wedding photographer extraordinaire) Julie a call. I accidentally left Sue's wedding invitation back in Sarasota and didn't have her number, so I's a lucky boy Julie was home!
I tried to get ahold of a few people to go dancing, but didn't have much luck. Really, it was probably a blessing in disguise since I would have gone against my better judgment (I was still exhausted from the flight to Vic).
Ended up going on a late-night trip with Davin and Nathan to Denny's. Got the Buffalo Chicken Burger. Not quite as good as the ones down here, but still good. I want to note, I hardly recognized this Denny's. It's been greatly improved since I was last there (about a year ago), both in terms of décor and service. It's amazing what a facelift can do… I think the food might have even tasted a little better!


Sue's wedding was great! As it turned out, my friend Sean and his girlfriend Laura were also attending, so we met up beforehand and carpooled down together.


Sue and Simon walk the aisle.


Sean, Laura 'n me.


Julie reloading.
Sean and Laura needed to leave a little bit early, so they took a cab back home, leaving me with the car. After the reception had mostly thinned out, Julie and I grabbed mini-mickeys of Jagermeister and took a walk down the breakwater.


The lighting was fantastic!
It was a really nice way to relax and spend a little time with a friend I rarely get to see. Plus, Jager has a nice way of warming one's stomach when it's chilly out!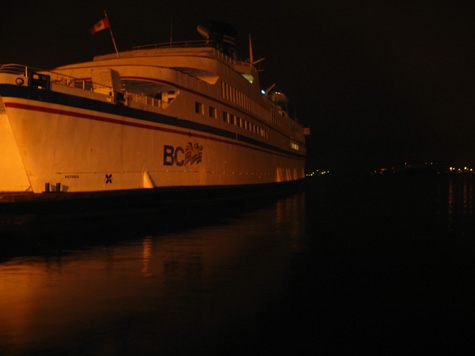 I joked this was a ghost ship — what's a ferry doing docked at Ogden Point?
Sunday morning was the photogroffee massive! And wow, what a morning it was! Here's links to everyone's posts/galleries:
It was a totally exhilarating experience. So neat to see how everyone sees things just slightly differently. And (as Jim mentioned) — how we see things the same.
After the photogroffee massive, it was back home to relax for a few minutes — but before I knew it, I was back out — this time to the Oak Bay Rec Center for some uber-fun swim action with Jim, Gurton, Julie, Davin and Neil!
Was back home by about 11:30pm; shortly thereafter, I finished up posting my photogroffee pics and listened to a preview of Davin's new track, "Caveman". If what I heard was any indication, this track is going to be huge!! Can't wait to hear the finished product.
Got to bed at 2 and got up 2.5 hours later to get ready for my trip back to Sarasota.
As promised, here's some pics from my flight back to Sarasota (in particular, these come from the Vancouver to Houston leg). Hope you like 'em!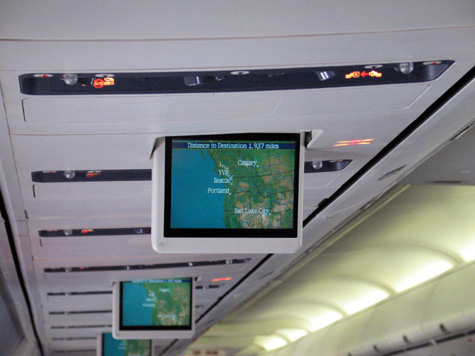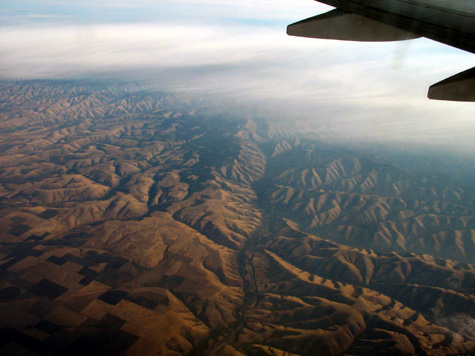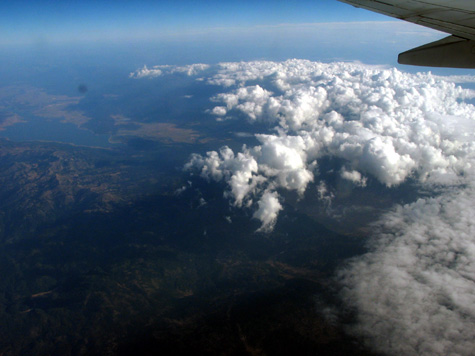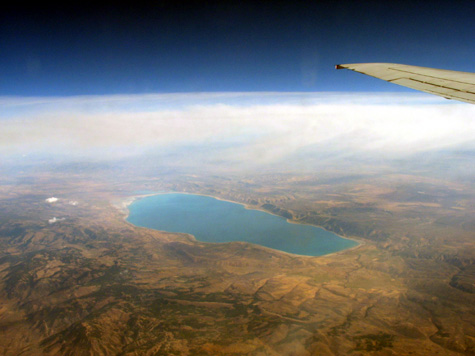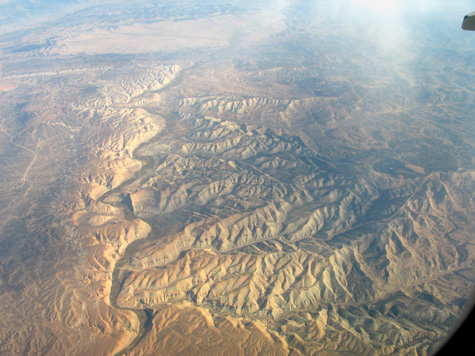 Whew! Congrats on reading this far!! Now…. No Loafing!