They say getting there is half the fun. Getting there and then wandering around completely enormous things? Let's say it's 3/4 of the fun, and Paul van Dyk made up the other 3/4. Jeff and I left Sarasota around 4:45 and arrived in Downtown Disney shortly before 6:30. A nice drive; we listened to one of Jeff's discs on the way up, a cool breaks compilation by Sharaz. It went from oldskool at the start (all the way back to '92) to new at end, so it was a sort of breaks timeline over the past 10 years. Very cool!


almost halfway!


flatness == big skies


saw a dodge viper on the way up! course it passed me before i could get a good shot, heh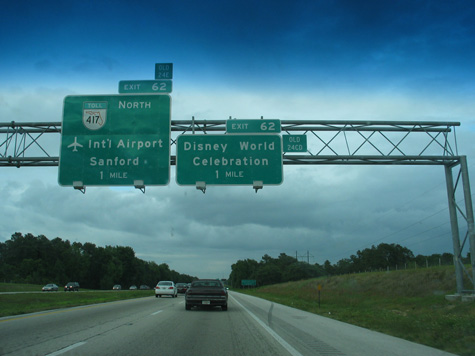 almost time to celebrate


i knew we were getting close when the power poles started looking funny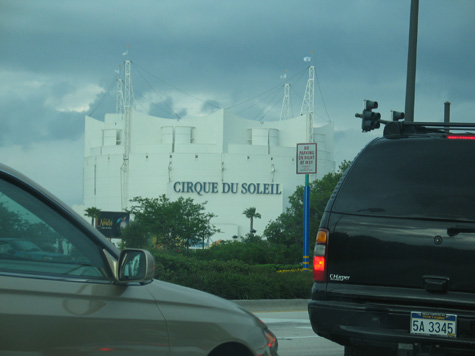 cirque du soleil, new to downtown disney (kinda looks like a cement factory from here, hehe)


presumably a typhoon put the lighthouse miles from water too


planet ball-ywood. the whole thing is a ball, right down to the bottom.


the faux-aged hob watertower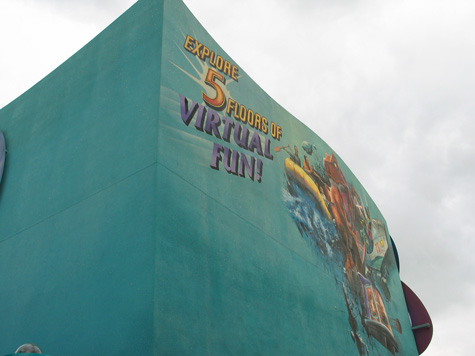 i prefer the real stuff myself


looking "up" at shania on the side of virgin records orlando


everything in downtown disney is much bigger than life


wait a second, that wasn't there when i took this shot..


oh yes. great fun. i'm sure the entire family will just love it, haha
After browsing the Virgin megastore for an hour or so, we attempted to eat dinner at the House of Blues restaurant. Our tickets, which were delivered to us by our downloading a PDF version of it and printing it, also included a 20% discount on everything at the House of Blues the night of the performance. The wait? 40-50minutes. No thank you!
So we hit Wolfgang Puck (a Californian chain). Jeff and I split a sushi appetizer (can you believe this? 4 tuna rolls and 2 pieces of sashimi were $11!) — expensive but good. I stuffed myself with a pasta, a yummy linguine with a chicken bolognese (ground chicken) sauce and had a Coke to drink (haha); Jeff had a tasty looking four-cheese pizza and mango iced tea. The total? $54, which we split down the middle. Definitely not a cheap night!
And then it was off to try and figure out how to sneak the camera in… you know the rest!! Fantastic night.