Wowee… had a great day. Started off with getting up and organized. That took about three hours in the morning, hee hee. Then, at noon it was off to Myakka for a visit to the park. Yes, the one. And yes, we did see an alligator. Or two. Heh. Pictures to come.


The foliage was pretty exotic. This vine extended far past the field of view.


The water level fluxuates dramatically during the course of the year. Here's a shot of the Myakka State Park forest floor recently.


There were tasty morsels all about!


Mom and Dad!


Not sure what these things are, but they look like grapes.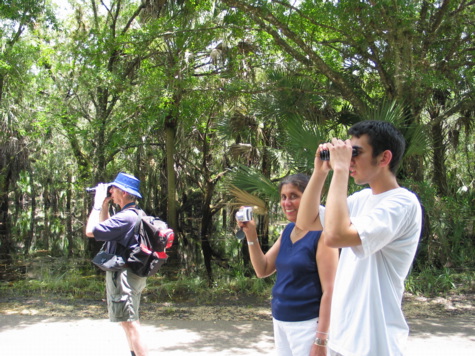 The convoy explores new territory.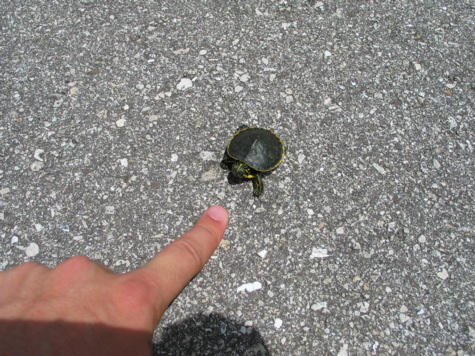 This guy was wandering across the road when we found him. Tiny little guy!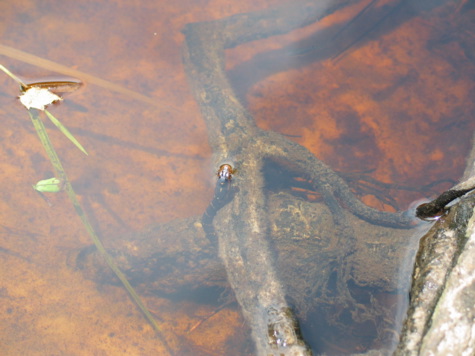 A salamander!


That's Mom. We think there was something hiding under the bridge.


Mom insisted we take a picture of these — found 'em just as we were leaving the park.


Drinking and driving.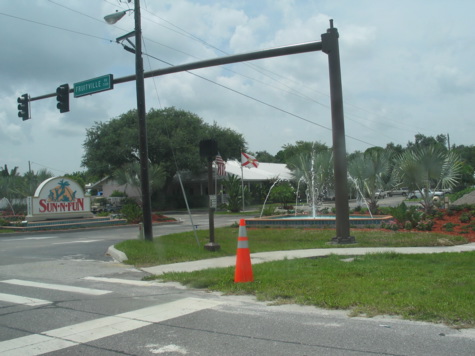 The front entrance to my former place of residence, the Sun-N-Fun RV park.
After getting back, mom insisted on making dinner! Eventually, after some arm twisting I complied, and Mom made eggplant/tomato/garlic and pita (or "baigan choka" as we call it back home). Mmmm, soo good, I must learn how to make it. Talk about your comfort food.
And guess what? I can't believe it, Mom Dad and Neil agreed to come watch me play ultimate! Three hours of disc-passing excitement — and Dad caught a ton of it on video! We won our first game tonight, and won it by a landslide too, 15-7 was the final score. That was our 7th (and second to last) game of the season. We're definitely getting better. Extra cool, Jeff from work came out to watch too! Glad we won that game. 🙂
Afterwards it was off to the Wing Machine where a group of us (some from "Dos Manos", our competition tonight) demolished 100 wings! Neil ate wings at a spectacular rate, more than Rex (captain of Dos Manos) and I combined. Quote of the night: "It's all just mind over matter". — Neil, upon eating some atomically hot wings. Ha.
Then it was downtown for a preview of the area before it gets overloaded with folks for tomorrow's Independence Day festivities. There's apparently a boat parade that goes right down Main street. Cool! Rob, my coworker and a local to the area is going to show up three hours early just to secure a spot, to give you something of an idea of how popular it's going to be. Woot!
Ran into Hugo in the parking lot as we arrived back home. That was a neat coincidence! So now, Mom Dad & Neil just need to meet Alex, Cam and Carlos. 🙂 Looking forward to tomorrow's festivities. Going to start it off with a charcoal BBQ at 9am (though I'm guessing a more realistic start time is 10:30.).
Hope you had a fantastic day!
[edited July 9th, added pictures and captions]