clicky for big
Longtime krishenblog readers will know that last September I went to NYC. Well, on that trip, I picked up a few CDs. One of them was Faithless' 3-disc DJ compilation for Renaissance Records (pictured above). For the uninitiated, Faithless is a dance duo out of the UK and had a big clubland hit in the mid 90s called "Insomnia", featuring the line "I can't get no sleep" (iTunes preview).
Well, that CD has sat in its plasticwrap since then — I just couldn't find the right moment to open it. Well, that right moment struck today, and I'm so glad it did.
I've only listened to the first disc, titled "Studio", but all I can say is: awesome. Varied tempos and moods and consistently top-notch production. High but not shrill highs, and DEEP, deep lows. And the last track on the disc blew my mind; it was a piano reprise of one of the first techno tracks I ever listened to. Complete bliss. Inspired me to come up and write this. I'm just sorry it took this long to open the CD. Part of the reason I waited so long to open it is because I was a little worried I'd be blah about the whole thing. Guess I should have just had faith (ba-dum ching).
[Update: checking their biography on iTunes, it would appear that track — the last one, the one I recognized from my techno childhood — was originally produced by Faithless, before they were Faithless. Crazy].
Can't wait to hear the other two discs, labelled "Club" and "Home" respectively.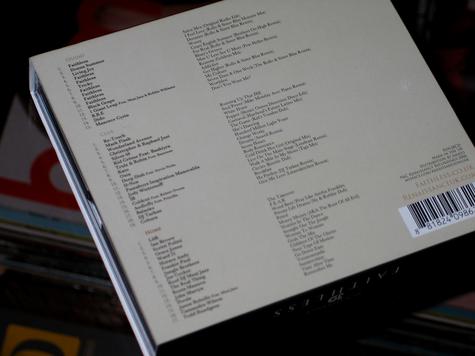 clickitude
That's all for now… good night 🙂