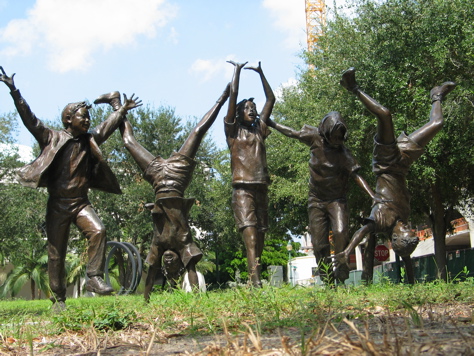 Well, I'm still sore from last Thursday's Ultimate Frisbee game. We had only eight players from the team show. Since there's seven from each team on the field at any point in time during gameplay, it meant we were ALL running a lot.
For reference, 14-16 players is optimal. That's how many Airborne — our competition — had. We took an early 5-2 lead because of smart throws and team cohesion, but our lack of players would get the better of us and they'd come back to take half 8-6. Shortly after starting the second half, Kay would leave because of a family emergency, so it came down to just us: Jennifer, Alec, Darren, Cam, Capt. Tom, George, and me. Having no substitute players meant we were all exhausted, and Airborne would take off on us. But it wasn't to be "all she wrote" — Darren made a gigantic, over-the-shoulder, running-full-speed-ahead catch, and I think it kind of lit a fire under our butts. We'd battle back from a 9-12 deficit to win the game in overtime, 17-15. Boy did that feel incredible. Incredibly tiring! I'm not sure where, but in the last 10-15 minutes of the 2.5 hr game, Cam pulled out the reserve-fuel supplies and made several key cuts to get us back in it. Big kudos to him. Big kudos to all who came out. It was nothing short of amazing.
We are entering a busy period at work again. Friday night, stayed late, and was in again on Saturday daytime. Didn't work Sunday though. Thank god for religious holidays 😀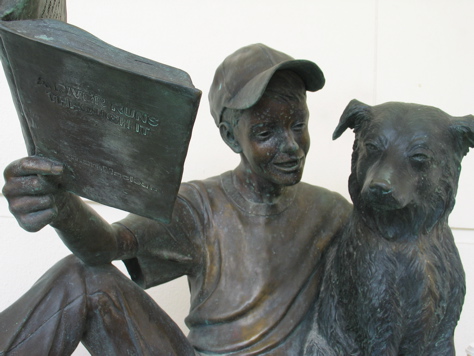 Did something Saturday that I haven't done in ages — bought the paper — and this time, determined to get my fifty-cents-worth, read the whole thing. Took four hours. I've discovered you can destroy apathy with information. I learned that Bush is promoting a privatized health-care plan — whereby a certain percentage of your paycheck could be put aside, tax-free, for health purposes, and could follow from one generation to another — but he doesn't actually have a detailed plan on how it would be implemented. That because, by some estimates, implementing the record-keeping system alone would cost more than the social security crisis it supposedly solves, and would be paid for by cutting essential care currently covered by Medicare. According to the Bush Administration, the budget hasn't been announced because "the current term has been dominated by war and terrorism issues… …the timing isn't right." Uh, excuse me? What time could possibly be better than right now, before the upcoming election?
Well that got me all fired up, now I can't recall what else I was going to say. Here, have a photo.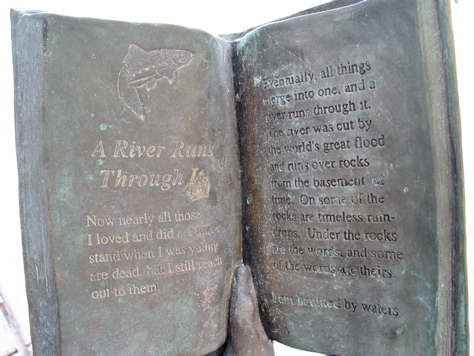 Oh perfect, that reminds me. When was the last time you picked up a good book? Moving a book doesn't count. Perhaps I should clarify — when was the last time you picked up a book, opened it, and read? If the answer is, "It's been a while" — which is certainly the case here — go check out the current Extrametrical homework assignment. My goal is to finish it in under a month (yes, yes, I know, I set the bar high) 😀 Should be a good adventure; there's a few of us going already. It'd be great to have you along too.