Not sure which I should be afraid of: the hormones and chemicals in regular milk, or the super-long expiry dates on the so-called organic stuff.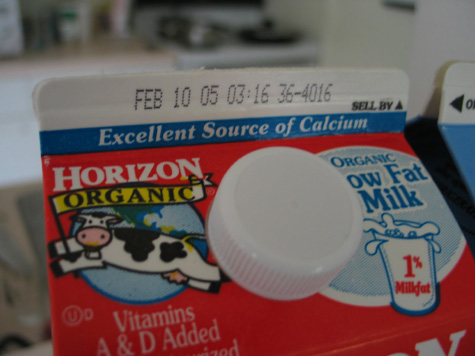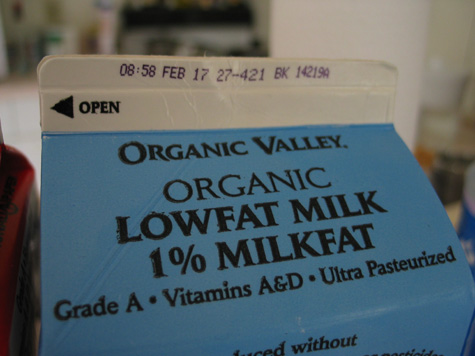 Saw Blade: Trinity tonight. I loved it. If you liked the first two, you'll enjoy this one. It continues the cheesy, B-movie nature of the first two films. One-liner fans, rejoice: there are plenty. 🙂
Also rented Dodgeball on Friday night. The plot, from imdb:
A group of misfits enter a Las Vegas dodgeball tournament in order to save their cherished local gym from the onslaught of a corporate health fitness chain.
I was really hoping to like this movie — the premise was so ridiculous. While I definitely laughed a few times, it came across as trying just a little too hard. Ah well. Not a bad first-feature film effort from Office Linebacker director Rawson Marshall Thurber. If you're looking for a good goofball movie, however, I recommend Napolean Dynamite. I haven't laughed so hard in months.
Tomorrow I head back to San Antonio. It's a four-day trip, a quick hop there and back. Should be fun, unfortunately the junior hockey team for the Florida Panthers — the San Antonio Rampage — are playing 1/2 an hour after I land and two hours after I take off, so I'm going to miss both games. *grumble*. Ah well — if you'd like a postcard from the home of the Alamo, just email me your address.