Wow. So the trip to meet the Greenwell descendants went really well. They're super-nice, down-to-earth and friendly people. And ice-cream maniacs! And guess what? They owned a 1978 Ford Van at one point, just like us! How weird is that? It got destroyed, though, many years back — when a gigantic flood took out not only the van, but a number of the tools that Doug (head of the household) uses for his livelihood – shipbuilding.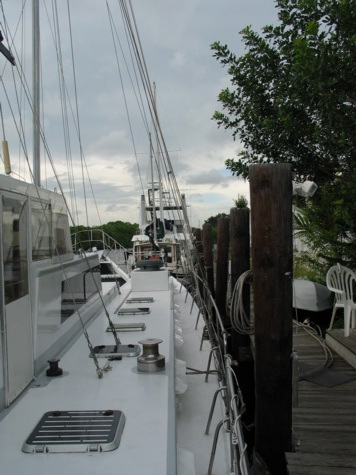 Saw a pretty incredible sunset on the way back from Stuart and was back home by 8:30.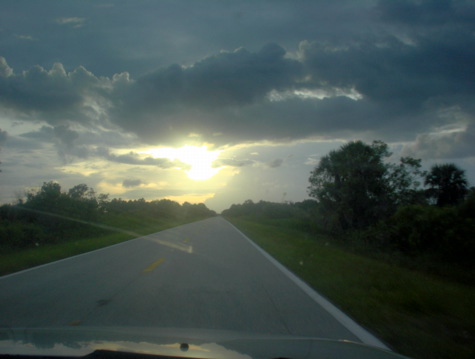 Thinking Cam and Melissa might be there, and because the night was still young, Mom, Dad, Neil and I jumped in the pool. We're all such party animals, we got kicked out by a cop (it may have also had something to do with the pool closing for the night).
Today we headed down to Venice Beach with Cam & Melissa. Had my first experience wearing fins! I'm telling you, that's gonna take some getting used to. I was flopping around like a fish out of water. Also, at one point, I flipped-out when I realized how far from the bottom I was (15 feet). I don't fare so well in deep water. Getting better though! Using a mask and a snorkel can be a lot of fun once you get the hang of it. Many thanks to Melissa and Cam for my family's use of their gear. Mucho appreciated.
Venice Beach is well-known for having shark teeth wash up on its shores, so I spent a good deal of time searching for them. Cam bought a scoop from a local store to help sift through the shell-gravel. Found a tiny one using it. While we were onshore enjoying the sun, a diver emerged from the water and gave us a whole handful! Kinda took the fun out of the whole beachcombing thing! Heh. He told us there's a guy who regularly brings back 30 pounds of them PER DAY! Nice.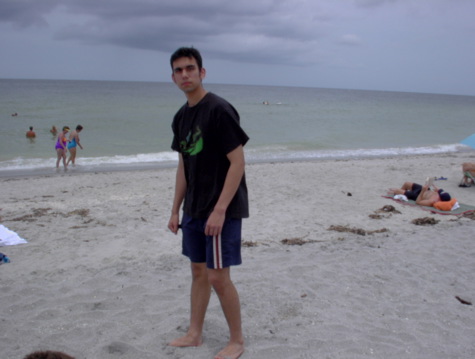 Neil in front of Venice beach.


That's me wandering the shore in yellow and dark blue shorts. Come on shark teeth!


Cam joins in on the fun.


Dad: but a speck! The water's 30 celcius.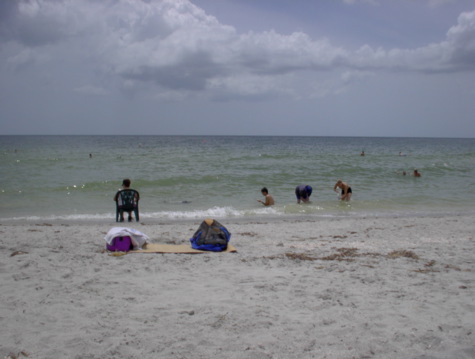 Me, Dad and Melissa scour the waterfront. Melissa's using the scoop here.



So now, my back is burnt, Mom's making dinner for us, and I'm relaxing, to a PvD mix after a cool shower. And I don't go back to work until Wednesday! Ah, life is good.
[edit Jul 9: Added pictures and captions.]