So the game Friday night was pretty cool — with 9.6 seconds left in the third period, the Lightning popped one by the New Jersey netminder to tie the game at 2-2 and went on to win in overtime. Talk about drama! Naturally I took a couple pictures 🙂
The drive up to Tampa is about an hour up the highway: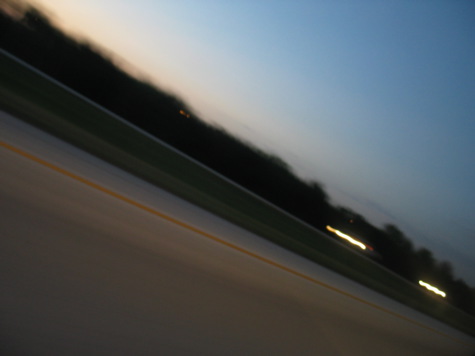 Downtown Tampa is a little blurry at night.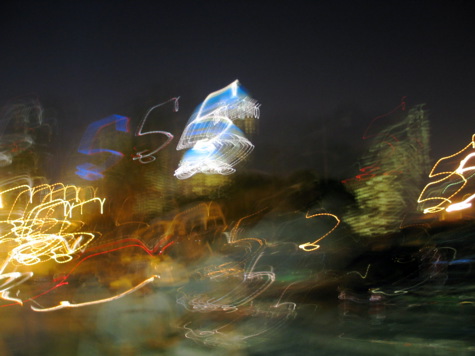 Inside the St. Pete Times Forum, getting some coffee immediately before first period. This took about 15 minutes. They brewed a new urn, and 3/4 of the way through realized they need to put new coffee in the filter. Darren kept me company.


Off to a good start!


The organ player was in the crowd!


We were really high up, so it's kinda hard to see — but in the center they're having a beanbag jumping contest. The idea is to jump onto the beanbag as soon as the music stops. Good fun — but don't miss the beanbag like one of the poor guys here!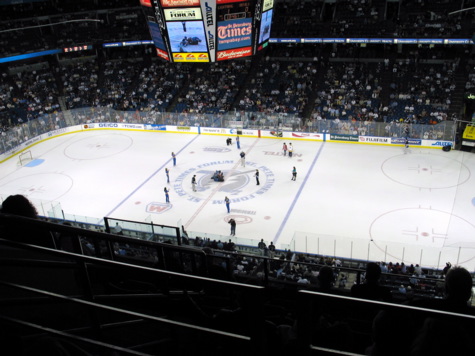 Jersey player gets a broken nose.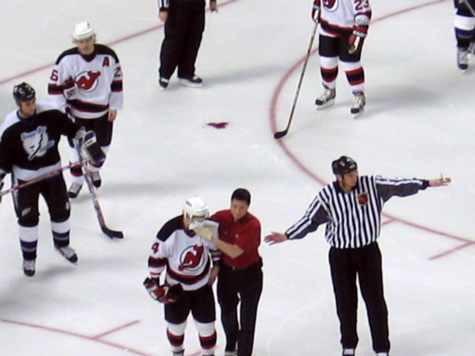 One of the Lightning Girls blows a kiss to the audience.


A look to my right: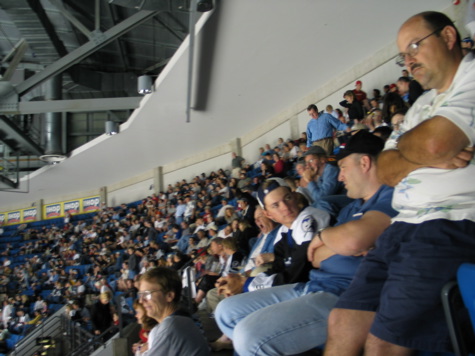 A bit of the action.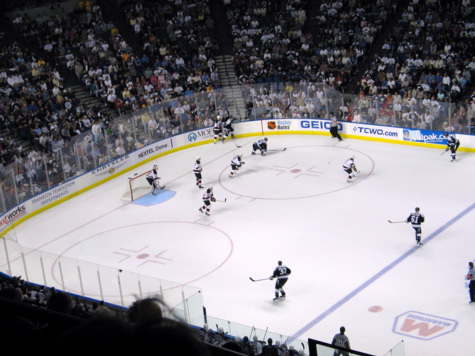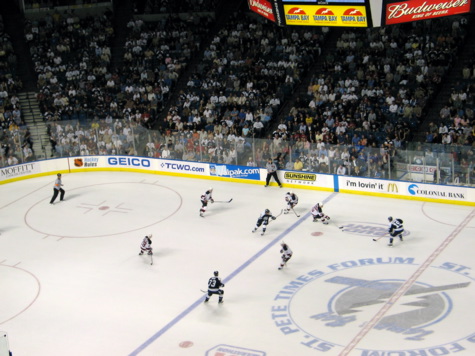 The Lightning score and it's a tie game, yeah! Tampa was being badly outshot to this point.


"How'd my hair get so blue?!" Hehee… the crowd is loving the tie game.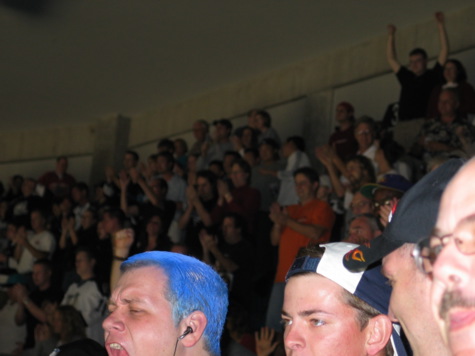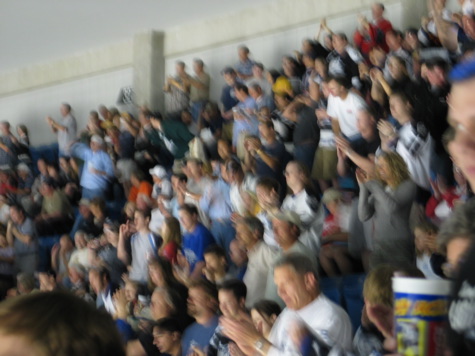 Another shot of the arena. Note the netting around the boards near the goal. No puck for you!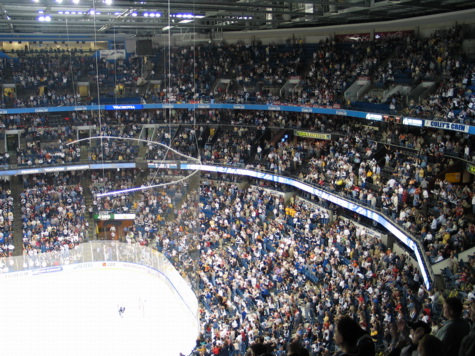 Cam and Jeff.


Darren and me.


Crowd.


Wahaooo!! Tampa takes it 3-2 in overtime.


Cam and crowd.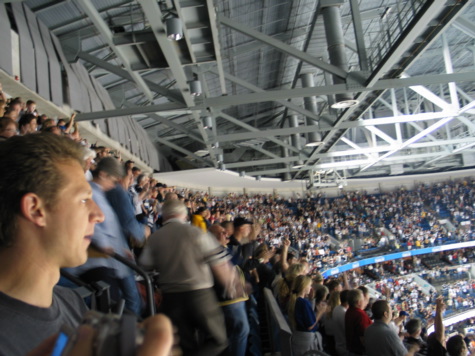 See the guy in white red and black? A big Devil's fan – aka Joe Mullet. He had the perfect short-long, and every 30 seconds or so he'd yell out "Center it!".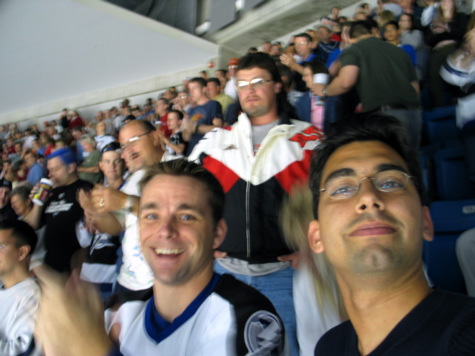 It was a quite a ways down.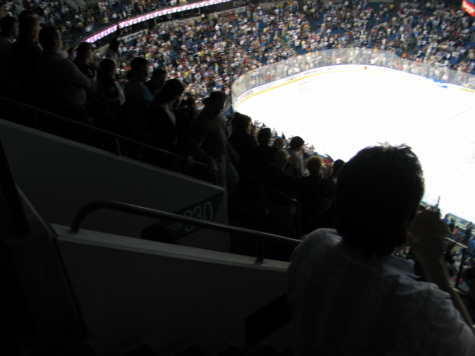 After the game we headed out to get some dessert. Melissa pops Cam's cherry.


A happy, stuffed and tired bunch.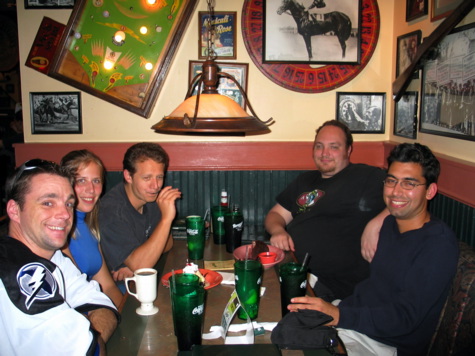 Death by chocolate.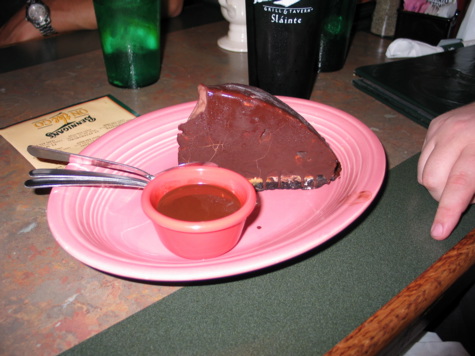 Time to head home.