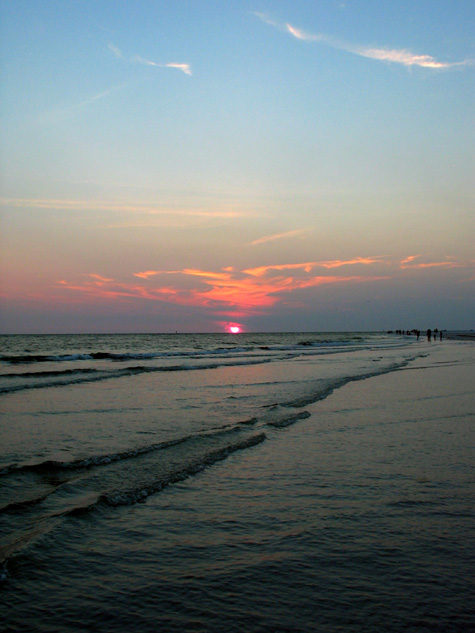 Well, if there's anything I know for sure about myself, it's that I'm social by nature. Given this is Florida, that means I need to know something about football. Given two cars selected at random from this city, at least one will have Tampa Bay Bucaneers merchandise attached to it.
Get this: I have nearly doubled my knowledge about football in the past two weeks. Granted, I still know close to nothing about it, but when was the last time you doubled your knowledge? I do know there's a quarterback, fullback, halfback, guard, offensive tackle, running back, wide receiver, tight end, and a few other positions, though I could only tell you for sure if half of those are offense or defense.
So when it came to playing Football Bingo with Eric and Boe at the Siesta Key Oyster Bar on Monday night, it worked something like this: Eric and Boe called out the plays while I blotted the board, called out "Bingo", and collected.


Now, granted, I'll probably never wear the shirt — it's much too large for me. But the Bucs keychain is kinda nice. And if you look closely, to the left of the keychain is a little triangular piece of white leather. Eric assures me it's great for kicking imaginary field goals with. Whee!!!