UPS won on Thursday night's game, giving us not only the title but I think also our first undefeated season: 10-0! Wahoo! 🙂 It was just 8 of us in the finals, giving us one sub. Monica delayed her trip up North so she could make the game, which was awesome. She brought people from her running club to watch, too, which was ++awesome and she even baked the whole team brownies! +++Awesome!


Monica's running club buddies cheered us on
A rainout had delayed the game a week, so when I got an email from her around noon on Thursday, it was a big surprise she was still in town (we all thought she had left on Tuesday). As for the game, we took half quickly, 8-2. Our opponents, Airborne (with both Big City and Leonard, amongst others), staged a mini comeback and came out swinging after half, but it wouldn't be enough, and we took the game 15-8. We all played well that night; I don't think any single person can take credit for it.
Instead of shirts, or visors, or a plaque, as have been the prizes for first place in past seasons, we got a $100 gift certificate to RJ Gators! I gotta say, I was pretty happy about that — I have more than enough Ultimate clothing already 🙂 Brian (Big City) and Leonard joined us, and we made short work of the gift certificate that night.


Cheers!


Our waitress told us there was a contest going on between her and the other servers — whoever sold the most French Kiss martinis (cream liquour with a Hershey's kiss at the bottom) would win an MP3 player. As you can see we love to help 🙂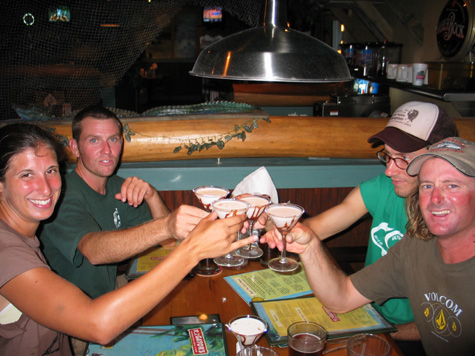 Monica, Scotty, Alec, Capt Tom


Jen contemplating her Kiss


Monica makes sure all the chocolate is finished while John watches


Jen and Joe


Jen was a natural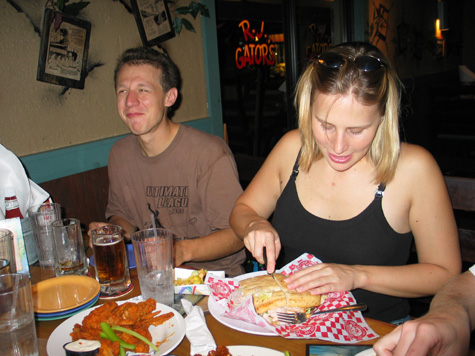 Cam, Melissa AKA Dad and Mom


City gurns for the camera


Eric G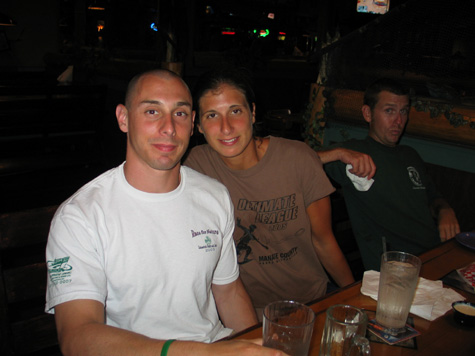 John and Monica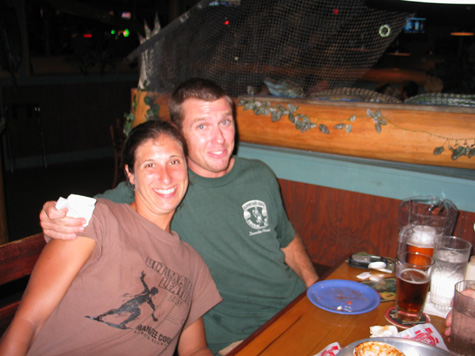 Monica and Scotty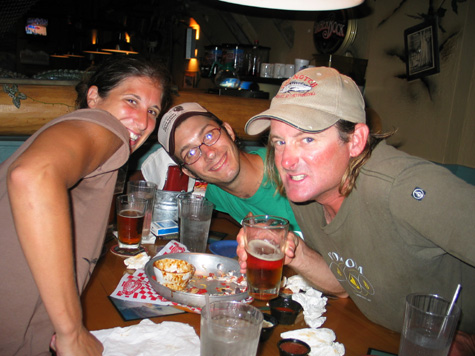 Monica, Alec and Capt. Tom


Capt Tom and Leonard
Cam also did a great writeup on the night; view it here.