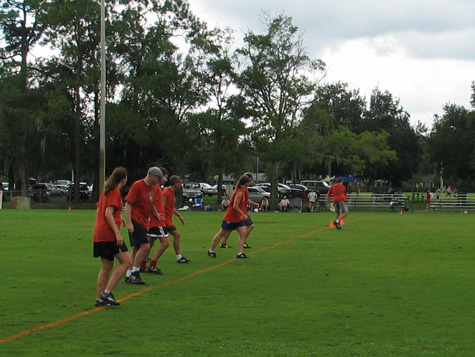 My team "pulling" the disc (like a kickoff in football) during their first of six games Saturday.
Sorry about the lack of updates. It's been a busy weekend! Friday was Ron's b'day, so, to celebrate we started the night with a little goofing off. Cam's got the details.
The evening ended around midnight; just in time for me to make the finishing touches on organizing a Sarasota trip up to Orlando for the first-annual Hurricane Hat Ultimate Frisbee tournament. More on that to come (involves typhoons and thunderstorms)!